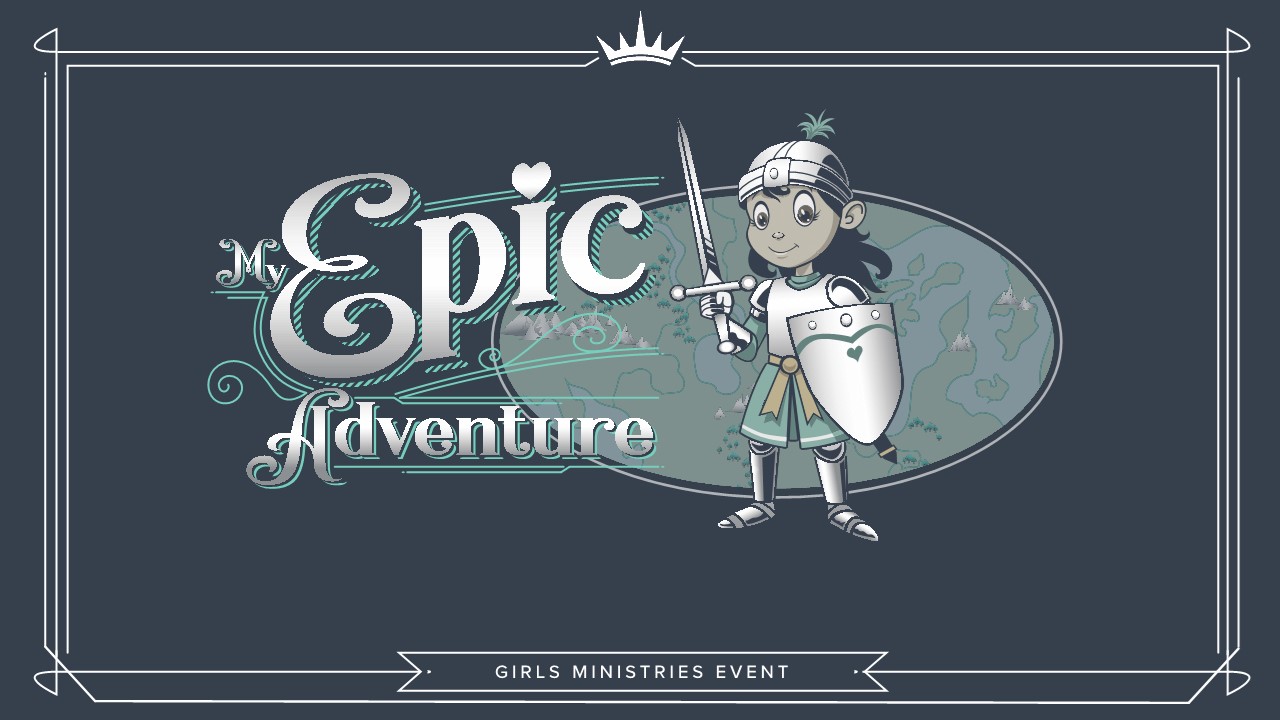 Girls Ministries Event
Current Theme
My Epic Adventure
The Girls Ministries Event can be scheduled on any date during the year that is most convenient for your church and/or district. For elementary-age girls, it's a great way to launch the year and invite guests to church. To plan the event, use this Planning Guide. The Event Planning Guide includes:
a planning timeline

suggestions for activities

devotionals

decor and snacks
The event is designed for any church to use. It is a great tool for outreach to the community and includes a salvation message!
The 2022-2023 Girls Ministries Event is My Epic Adventure. During the Girls Ministries Event, girls will go on an epic adventure
discovering all that God has for them. They will explore the armor of God and the purpose of each piece of this armor. They will learn how they can use it every day to live boldly for Jesus.
Girls will also learn about our Coins for Kids/BGMC missions project: Rural America Ministries (RAM). The goal of RAM is twofold: to help to start a church in rural communities that do not have one and to provide resources for existing rural churches.
For all Girls Ministries Event resources click HERE.
My Epic Adventure products coming soon